Most years on your homeowner's insurance the rise in cost is so minimal you barely even notice it and don't give it a second thought. This year won't be the same.
"In fact, home insurance premiums were up an average of 12.1% last year, according to a Policygenius analysis of policy renewals from May 2021 to May 2022. For homeowners whose premiums went up, the average increase was $134." And this year costs are expected to go even higher. The reason for this homeowner's insurance cost increase is simple, labor shortages in the construction industry, fast rising cost of building materials, and especially extreme weather which is slowly changing the face and cost of being an insurer in our country. These leaps in premium are simply the cost of doing business and insuring Hoosier homes and to be quite frank, based on the numbers are warranted as well. And did you know that states like Indiana are considered catastrophic loss states because of our storms, high winds, hail, and tornado mix? It is not just the wildfire or hurricane states. In fact, the Midwest has been a steady catastrophic loss contributor for the insurance industry for over 50 years. So, you live in a place that is higher risk. All of these factors mean rising cost. As we say here at Brookson, that's why you are with an independent agency. We can shop you with multiple carriers and make sure you have the protection you need at the fairest pricing we can find. We know this industry like the back of our hand. We know what to expect, and how to be prepared. If your home costs, go up this year give us a call at 317-534-5202. Or you can fill out our online form at www.brooksoninsurance.com.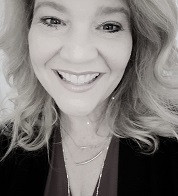 Heather Harris
I'm Heather Gibson Harris, owner of Brookson Insurance, which I started in 2009 after a career as a claims adjuster for personal home and commercial insureds. My career has been my passion for many years, especially my time in catastrophe claim work.