I have damage to my property-what now?
Call our office with the following information:
• When the incident occurred.
• A general description of what happened.
• The location of the damaged property and what was damaged.
• The condition of the home and if it is still livable.
• If temporary repairs are needed.
• If the fire or police department was contacted, which department responded and any report number.
• Your contact information and the best time to reach you.
Do I need to protect my home from further damage?
Yes, once it is safe to do so, it is your responsibility to protect your property from further damage.
• Arrange for reasonable temporary repairs such as boarding up broken windows, covering the roof, and removing debris.
• Keep a list of any temporary repairs you make to document the damage, and make sure to save your receipts.
• If possible, place damaged items in a secure area where they can be inspected. If you are unsure about an item, include it with the damaged property.
If you have fire or smoke damage, do not try to clean the damaged items.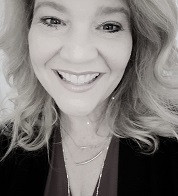 Heather Harris
I'm Heather Gibson Harris, owner of Brookson Insurance, which I started in 2009 after a career as a claims adjuster for personal home and commercial insureds. My career has been my passion for many years, especially my time in catastrophe claim work.