As an insurance agency serving our Hoosier clients since 2009 this last year provided more challenges and questions from our clients about what their insurance may cover during pandemic. I immediately note, property & casualty is not health insurance right? So, the likelihood you would have a Covid related loss is pretty much zero percent. However, especially where it comes to our business owners this may not always be the case. Early in the pandemic business owners were calling our office to see if their business interruption coverage would apply since their businesses were forced to close by civil authority or county mandate. The current and quick answer to that is, NO. Business interruption is intended for sudden and accidental damage that would cause your business to close, such as windstorm, tornado, or power outage and the like. This is how insurance changes, moves forward, and grows. As we speak litigation is taking place across our country in cases that face just this question. This is one of those things we didn't write the books for, the policies for, the planning strategy for. It is upon all of us and the insurance industry is going to change right along with it. The one thing I truly appreciate about insurance itself is that it was created to protect our humanity together. This is no different, in the months to come our courts will continue to hear these cases and rule and that will become the way forward for business owners who did not have this kind of protection available to them. This is how we change as an industry and we will be doing that along with so many other industries.
Our clients know that we keep them up do date and in the loop on changes and new product offerings this will be no different. If you have your business with us we will send emails out as we are hearing on changes from our carriers. Until then, keep the questions coming that you have we will always find you the answers you need. And for those of you who have suffered a rough business year, we feel you, we just get it. Keep holding on, pushing forward, and let our agency know what we can do for you to help in any way. We mean that! We want to advocate for you because like I said, we just get it.
Heather Gibson - Agent / Owner Brookson Insurance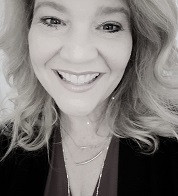 Heather Harris
I'm Heather Gibson Harris, owner of Brookson Insurance, which I started in 2009 after a career as a claims adjuster for personal home and commercial insureds. My career has been my passion for many years, especially my time in catastrophe claim work.